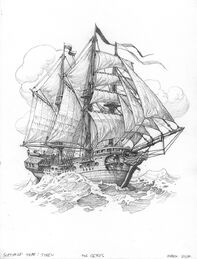 The Cerys:
The Cerys is a ship owned by Milo Banda, named after his wife, Cerys.[1]
Description:
"But by the time they had arrived at Milo's ship, the Cerys, Jenna is less confused - the Cerys is the most wonderful ship she has ever seen, and even Nicko has to admit it's better than a stinky net loft." - Syren
References: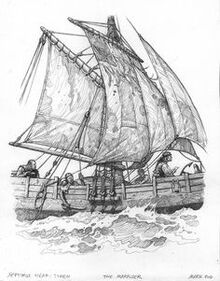 Appearances:
Ad blocker interference detected!
Wikia is a free-to-use site that makes money from advertising. We have a modified experience for viewers using ad blockers

Wikia is not accessible if you've made further modifications. Remove the custom ad blocker rule(s) and the page will load as expected.