The Silver Bullet: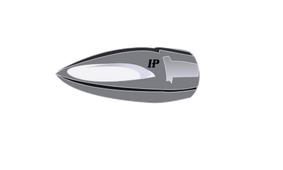 The Silver bullet is a magical item in the series. If carved with initials it will always hit its target. Examples of silver bullets are used throughout the series.
Appearances:
The bullet first appeared in the first book where Queen Cerys is fatally shot and murdered by a bullet engraved with Q for Queen.
A second silver bullet was also made. Engraved with IP for Infant Princess intended for Jenna but, instead, fatally shot and killed Alice Nettle who was named Iona Pott at birth, therefore hitting the target.
Books it has appeared in:
Description:
Ad blocker interference detected!
Wikia is a free-to-use site that makes money from advertising. We have a modified experience for viewers using ad blockers

Wikia is not accessible if you've made further modifications. Remove the custom ad blocker rule(s) and the page will load as expected.