Characters
Locations
Featured Article: HOTEP-RA

Hotep-Ra was the architect of the Wizard Tower, first Dragon Master, once owner of the Dragon House, the first ExtraOrdinary Wizard, and rumored to be the first Darke Wizard. His best friend was Tertius Fume until one day while he was away Fume took over the castle and sent guards to kill Hotep-Ra, but he overpowered them. (Read more...!)
What's New?

Angie Sage has said on her blog that there will be a book about what happened to Nicko Heap before PathFinder.
The final TodHunter Moon Book 3, StarCatcher is expected in 2016.
October

 13, 2015- TodHunter Moon Book 2, SandRider

, is released.
October

14, 2014- TodHunter Moon Book 1, 

PathFinder

, is released.

April 11, 2013- Septimus Heap Digital Novella (E-book), 

The Darke Toad

, is released.
April 06, 2013- Septimus Heap Book 7, Fyre, is released.
June 07, 2011- Septimus Heap Book 6, Darke, is released.
September 29, 2009- Septimus Heap Book 5, Syren, is released.
July 17, 2009- Warner Bros. announces David Frankel will direct Magyk.
July 15, 2009- The Magykal Papers, an illustrated add-on book, is released.
May 19, 2008- Septimus Heap Wiki is created!
April, 2008- Septimus Heap Book 4, Queste, is released.
July, 2007- Warner Bros. acquires rights to the series.
March, 2007- Septimus Heap Book 3, Physik, is released.
March, 2006- Septimus Heap Book 2, Flyte, is released.
September 23, 2005- Septimus Heap Book 1, Magyk, is released.
Helping Out

How well do you know your Septimus Heap or TodHunter Moon - if you think we have missed anything out just create an article using the box below.
Not sure where to start?
Read the Books or listen to them as Audiobooks. We're looking for contributions on both the Septimus Heap Series and TodHunter Moon Series.
If you are new to contributing to wikis, check out the tutorial

before you get started.
Adding content
SandRider!
Will be released on October 13th 2015
Featured Media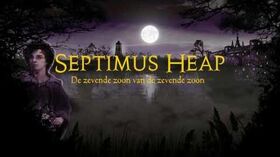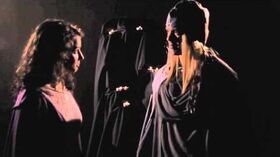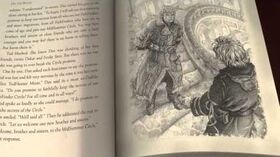 Magykal Poll
Which book is your favourite?
Scriptorium Blogs
Create blog post
Why haven't we updated the Septimus Heap Wiki to include the TodHunter Moon Series which has most of the same characters?

Read more >

I just bought Flyte (book)~! Hooray for gift vouchers! This should also mean I'll be able to do more edits on the wiki, which is nice.

Read more >

I've only been on the Septimus Heap Wiki for a couple of days, and I've already managed to mess a few things up (Case in point, The Two Faced Ring and The Two-Faced Ring). Waiting for an admin to cle…

Read more >
See more >