Ferdie Sarn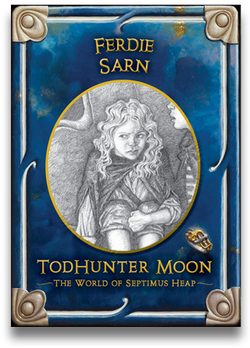 ---
Abilities and Talents
Sewing, making kites, Magyk, and other interesting things
---
Family
Jonas Sarn (father)
Rosie Sarn (mother)
Oskar Sarn (sister)
Jerra Sarn (sibling)
Torr Sarn (sibling)

---
---
Ferdie Sarn is one of Tod's friends and the sister of Oskar.
Biography
Ferdie is the twin sister of Oskar Sarn.[citation needed]
Characteristics
Personality
Ferdie can be very convincing.[citation needed]
Skills
Sewing, making kites, Magyk, and other interesting things.[citation needed]
Possessions
Ferdie owns a 'lucky' felt dragon, which Oskar brought on their journey to find her.[citation needed]
Behind the scenes
See also
Ad blocker interference detected!
Wikia is a free-to-use site that makes money from advertising. We have a modified experience for viewers using ad blockers

Wikia is not accessible if you've made further modifications. Remove the custom ad blocker rule(s) and the page will load as expected.