Benhira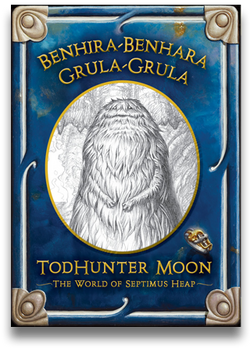 Full name
Benhira-Benhara Grula-Grula
---
---
---
Abilities and Talents
Poetry and good manners
---
Family
Monsieur d'Artangnon Grula-Grula (father)
Madame Wisteria Grula-Grula (mother)
More than 100 siblings (siblings)
---
Residence
the Heart of the Ancient Ways/Marcia Overstrand's Keep
---
Benhira-Benhara Grula-Grula, or Benhira for short, is an ally of Tod and Septimus Heap.
Biography
Behind the scenes
He is 663 3/4 years old during the events of PathFinder.
Not counting the characters found at the House of Foryx, Benhira may be the oldest character shown in the either series.
Appearances
See also
Ad blocker interference detected!
Wikia is a free-to-use site that makes money from advertising. We have a modified experience for viewers using ad blockers

Wikia is not accessible if you've made further modifications. Remove the custom ad blocker rule(s) and the page will load as expected.